!!--Web design and maintenance by Walter Lynn Mosley E-mail: wlmosley@gramercy.ios.com c/o Comp-U-Print, 315 West 57th St., New York, NY 10019 compuprn@gramercy.ios.com--!!>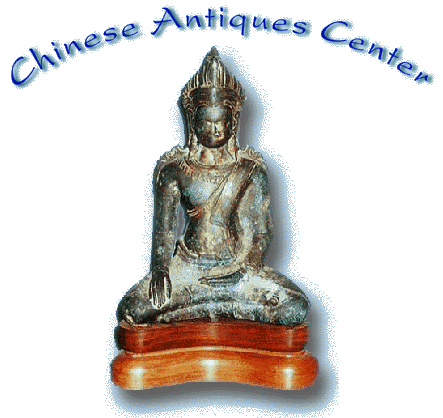 to visit our showcase!
We are collectors/dealers of Chinese Antiques of all dynasties; we offer an exciting variety of porcelain, pottery, jade, bronze, snuff bottles, etc. For the beginner collector as well as for the connoisseur, at very attractive prices and always with authenticity guaranteed. We send worldwide.
No item is too small or too large; no place is too far.

---
---
---
We welcome any specific inquiries with/without connection to our offered items. All items are subject to prior sale whether or not withdrawn from this showcase.

E-mail: benbenari@gmail.com

---
Content © 1996 Chinese Antiques Center